FET Innovation Launchpad: join the webinar on 29 June and get ready for the next cut-off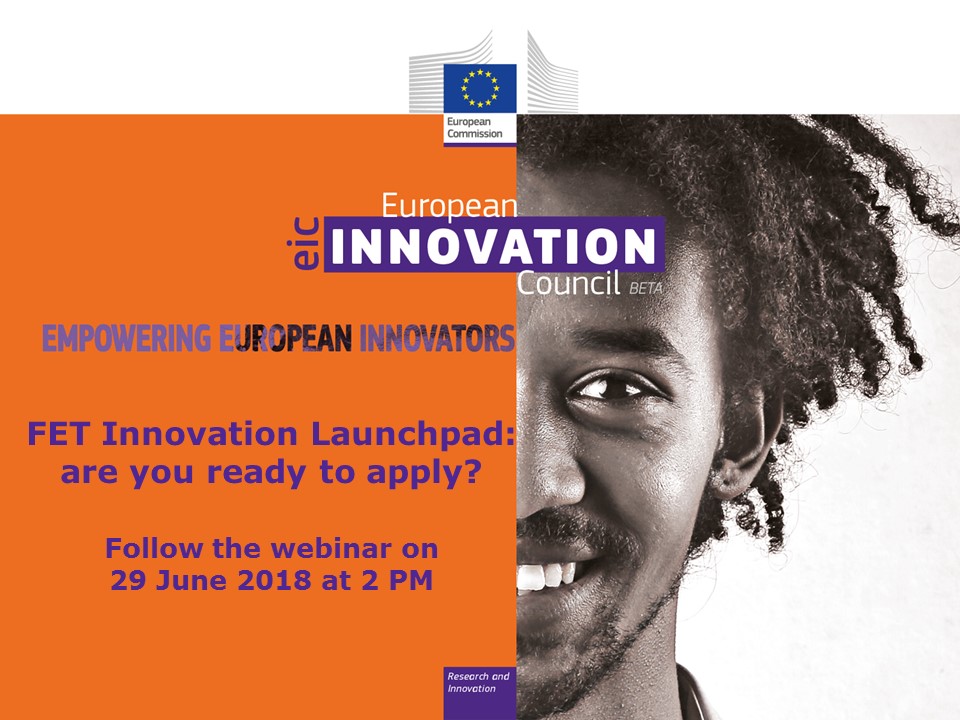 FET Innovation Launchpad: join the webinar on 29 June and get ready for the next cut-off
The FET Innovation Launchpad scheme aims at turning results from FET-funded projects into genuine societal or economic innovations. The funded proposals are short individual or collaborative actions focused on the non-scientific aspects and the early stages of an innovation idea, stemming from ongoing or recently finished FET projects. The projects involve a wide range of actors, mostly from universities and research organisations, but also SMEs and industry partners, mostly start-up/ spin-off companies.
The next cut-off date for the submission of proposals under the FET Innovation Launchpad scheme is 16 October 2018 at 17:00 CET.
What do you need to know?
In order to help potential applicants in getting all the relevant information about the Horizon 2020 FET Innovation Launchpad funding scheme, in particular on how to prepare and submit a proposal, how does the evaluation process work and what are the relevant evaluation criteria, the Research Executive Agency (REA) organised a web streaming info session on Friday, 29 June at 14.00. You can connect to the live webinar by clicking here
Further to this, please check the information below:
---

Horizon 2020
Enlace: FET Innovation Launchpad: join the webinar on 29 June and get ready for the next cut-off